Benefits of a User Experience (UX) workshop
User journey maps
We'll give you visibility over your user's pain points by mapping out how they interact with your product or service.
Design thinking
With your user pain points identified, we'll identify possible solutions to improve customer experience – helping you achieve your business goals.
Prototype
Together we choose the best solution to turn into a rapid prototype – this is a basic website or app design with clickable links.
Test
The prototype is tested with a group of people, which helps validate the solution and find any usability issues. Insights from testing enable us to quickly reiterate and update the design.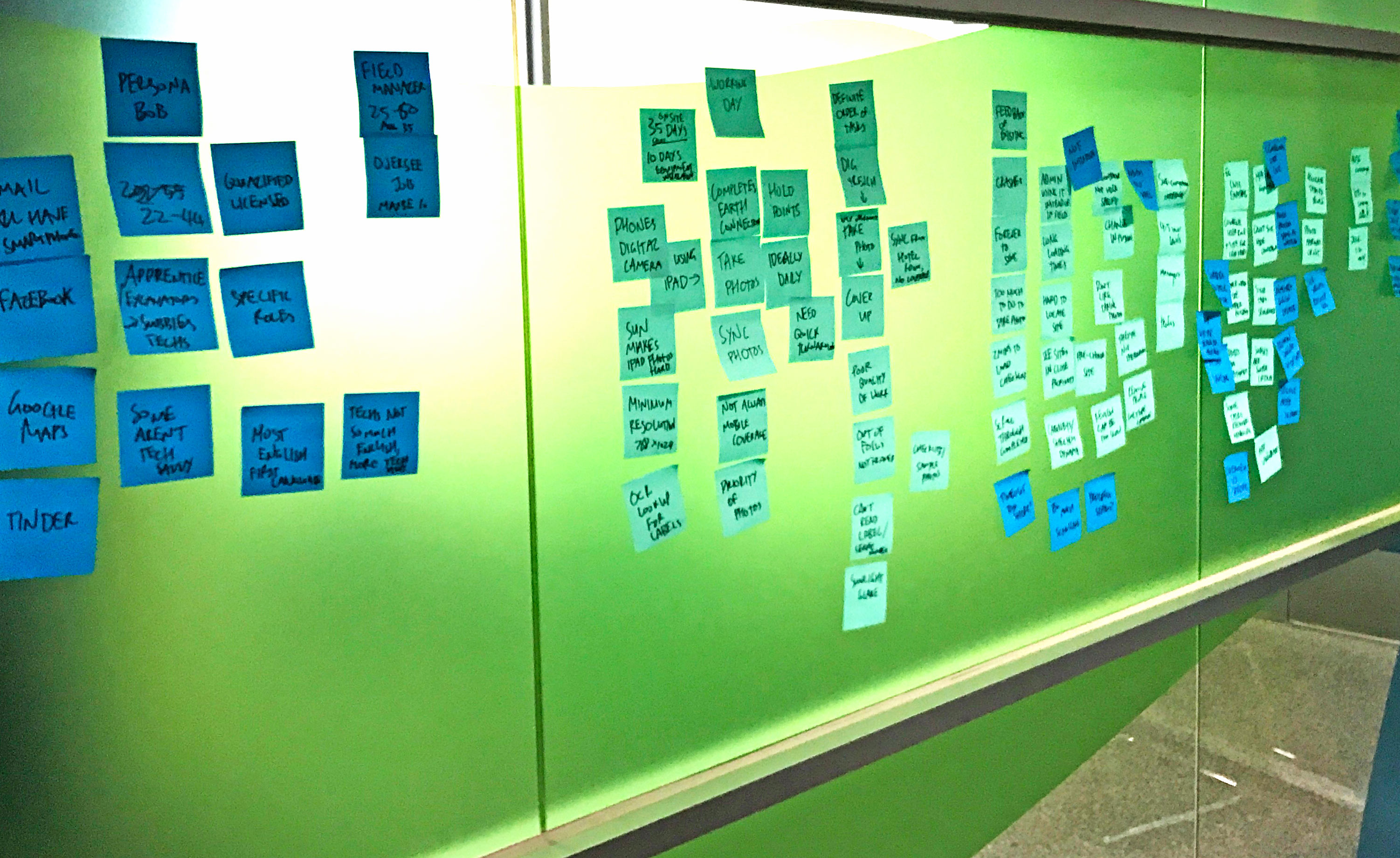 Why you should focus on User Experience
The User Experience comes down to how a person feels when interacting with your system, be it a website, web application, or even desktop software. It's vitally important to efficiently fulfill user needs in order to create positive experiences that will influence desired behaviours and increase customer loyalty.
Blitzm Design are User Experience experts who can help ensure you provide the very best experience for your customers and visitors. We'll help you create meaningful interactions within your customer journey, which will lead to better business outcomes.
Case study
Visionstream approached Blitzm with a problem – they wanted to modernise their processes and create consistency across thousands of Australian worksites. We kicked off the project with a 'fast user insight' workshop, to rapidly identify pain points and possible solutions. This ensured early stakeholder buy-in and saved development time as we knew what features to focus on.
Would you benefit from a clear roadmap for your project?
Ask us how we can tailor a UX Workshop for your business