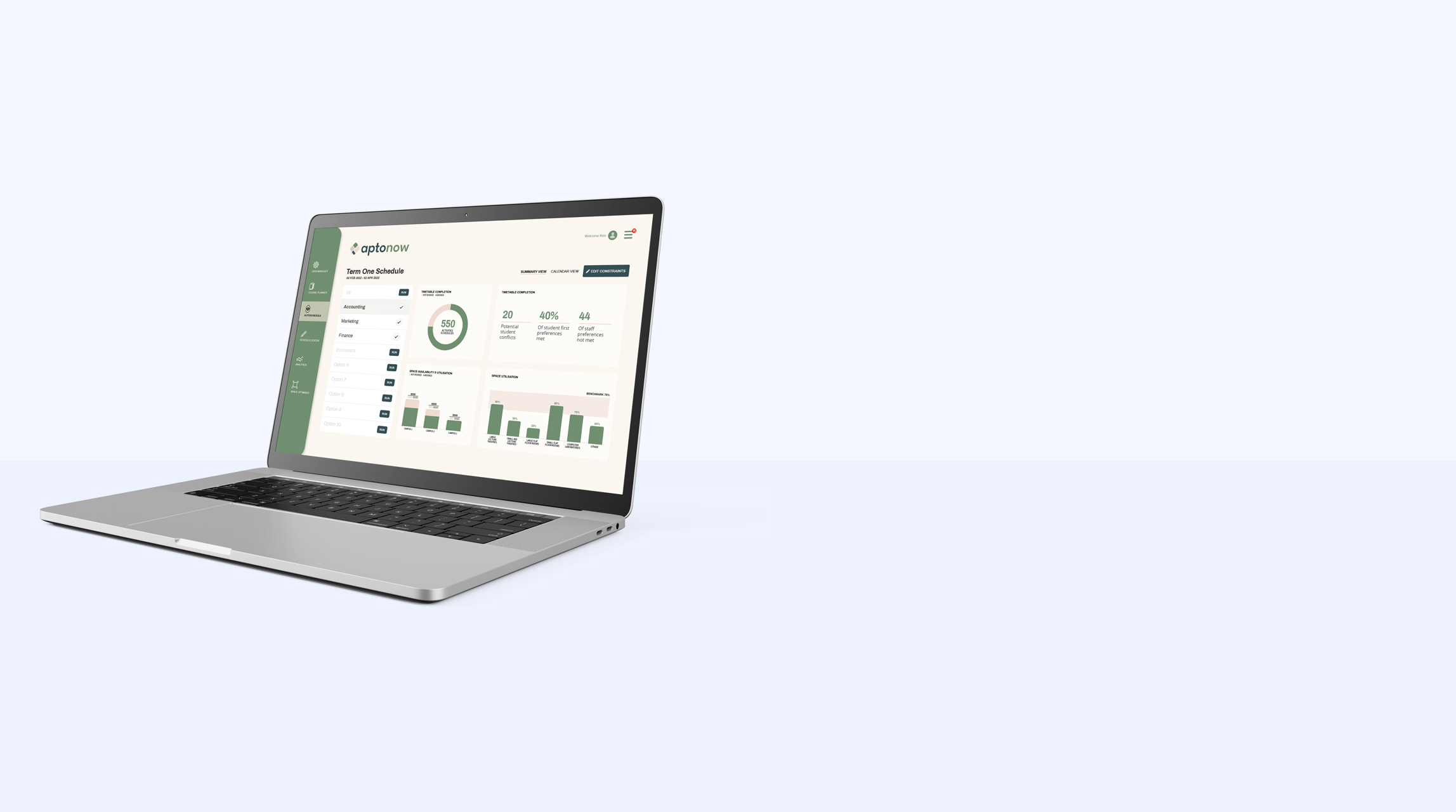 Case study
AptoNow
Reimagining university timetabling with a digital prototype.
AptoNow approached Blitzm Design very early on in their startup journey. They had an idea (in fact, a very good idea), but they needed to see it. And so did their investors. So we worked with AptoNow to help turn their early idea into a funded, industry-leading software solution.
Starting with a prototype
The first deliverable was an interactive prototype that showcased the most important slice of their application. The key component here was being able to show thousands of rows of generated test in a compelling, easy to understand format.
We worked through an initial short sprint with two purposes: to quickly create and refine a branded UI that demonstrated how the application might look and work; and to create a draft schedule from a 10,000 line CSV. We rapidly turned around a high-fidelity prototype, which was used to successfully secure the next round of funding. Early success here was vital to the prospects of the project, and everyone came together to deliver a fantastic first-up result.
Making the prototype a reality
Nine months later, it was all ready to go. This required a comprehensive design phase: workshops, requirements crunching, designing concepts and refining features rapidly through iteration. With tight development timeframes, and development split across Blitzm and AptoNow, communicating the UI design was key.
We also worked directly with AptoNow to help control their vision for the project, and ensure that they could navigate the software development as well as possible. The short timeframe was combined with an ambitious vision, so it necessitated quick and clear decision making around what should make the cut. User feedback from timetablers and other university staff also added to the complexity of the decision making process, but the final result was a manageable (and successful) MVP.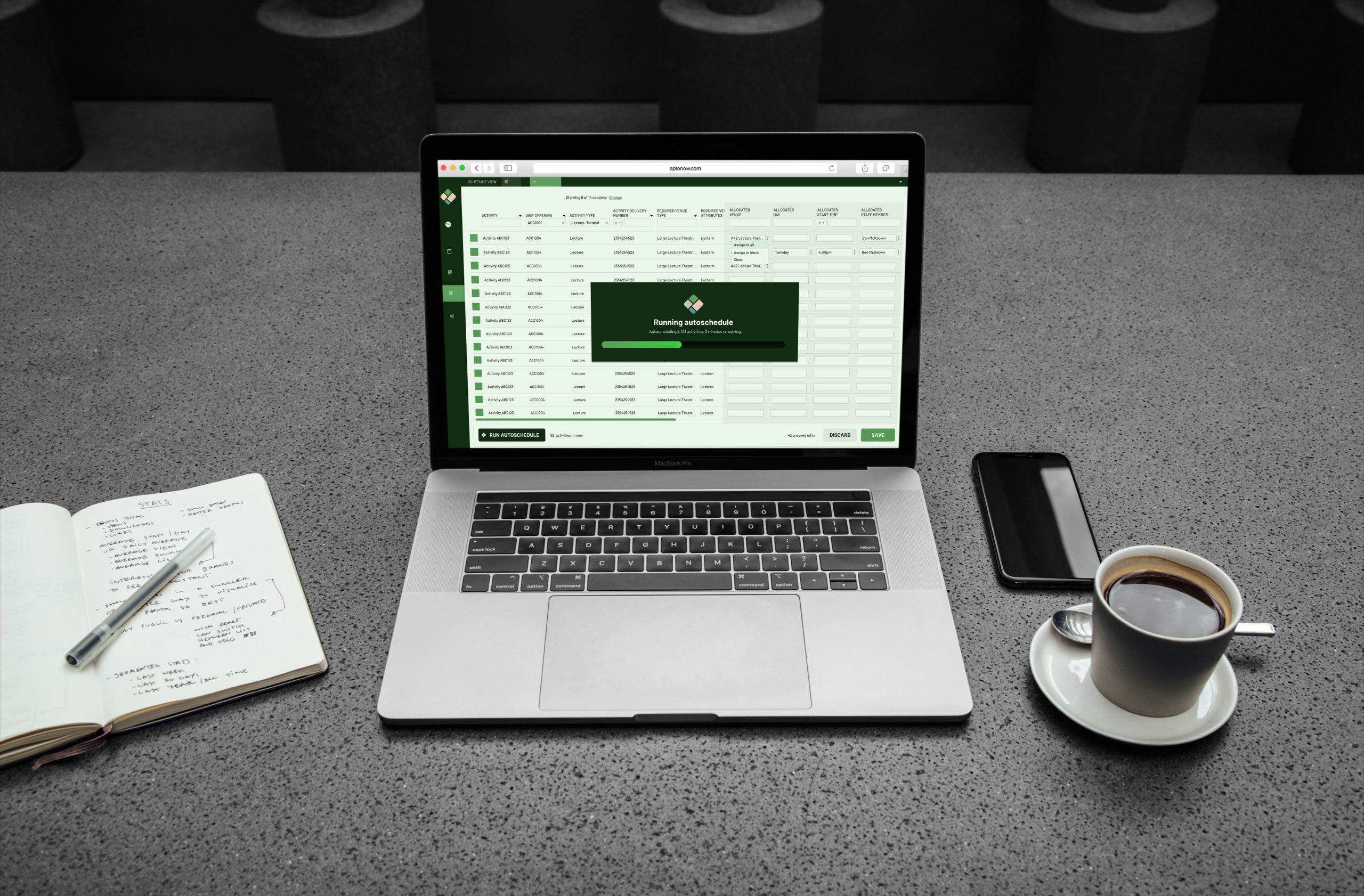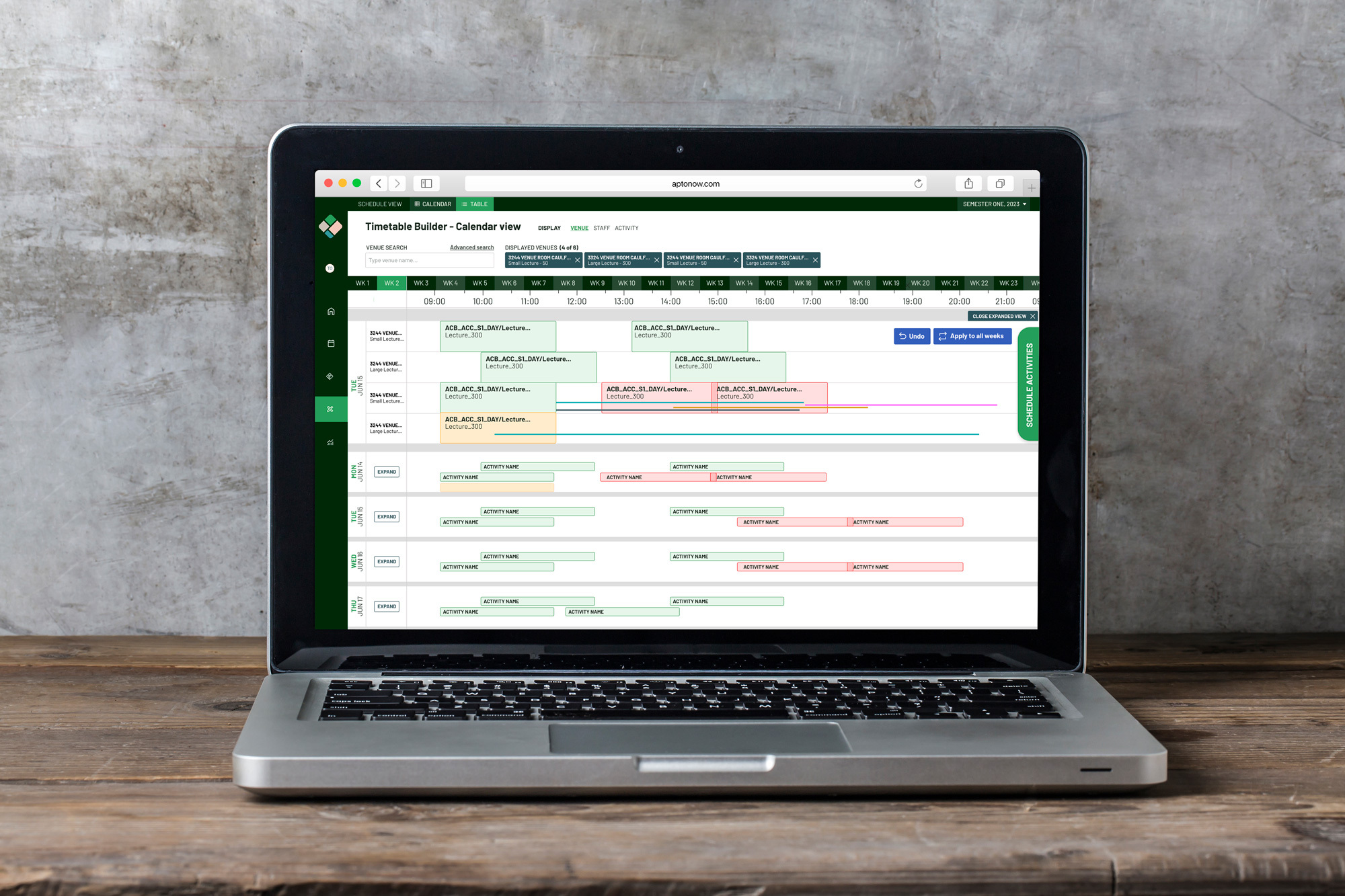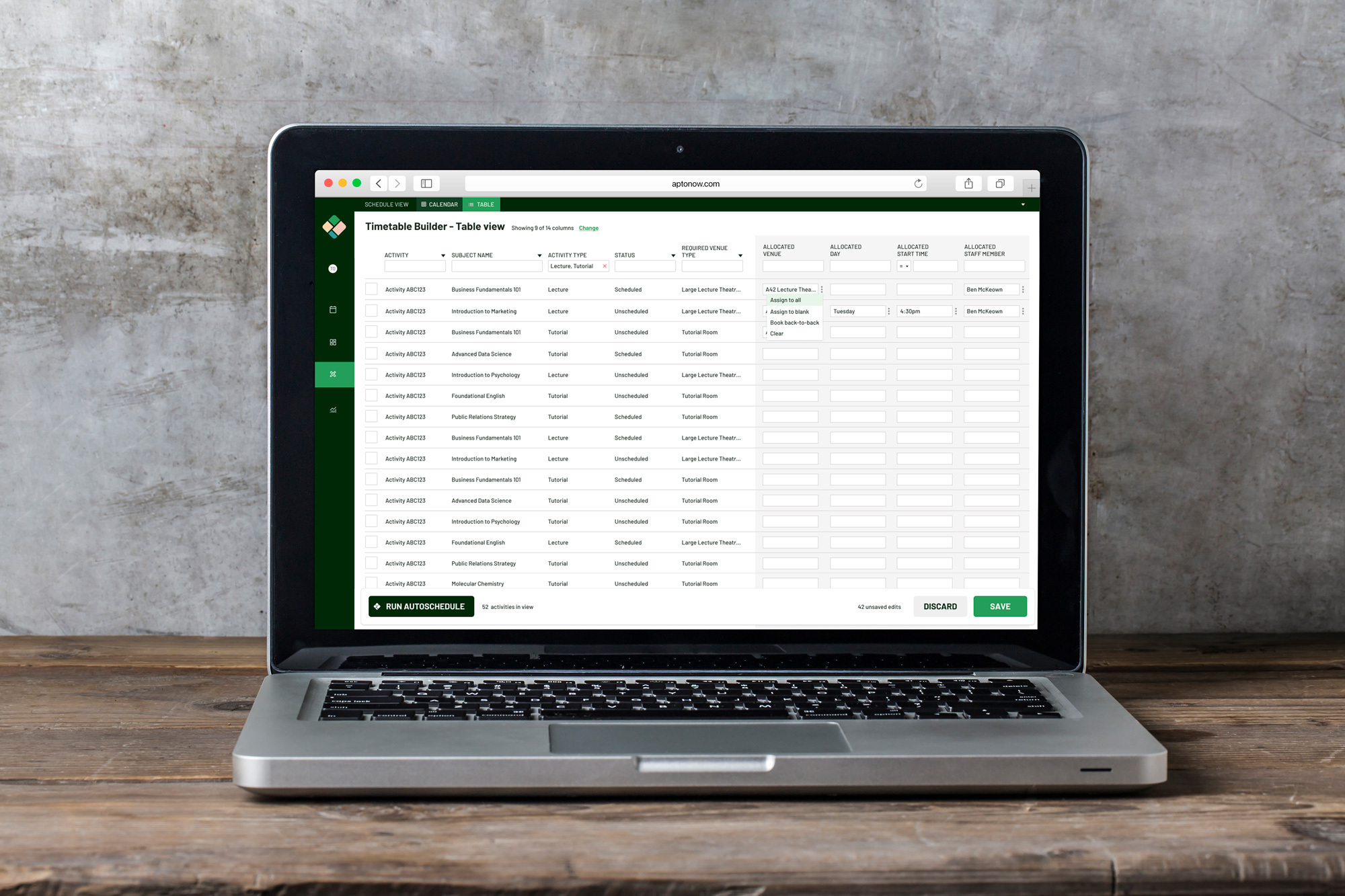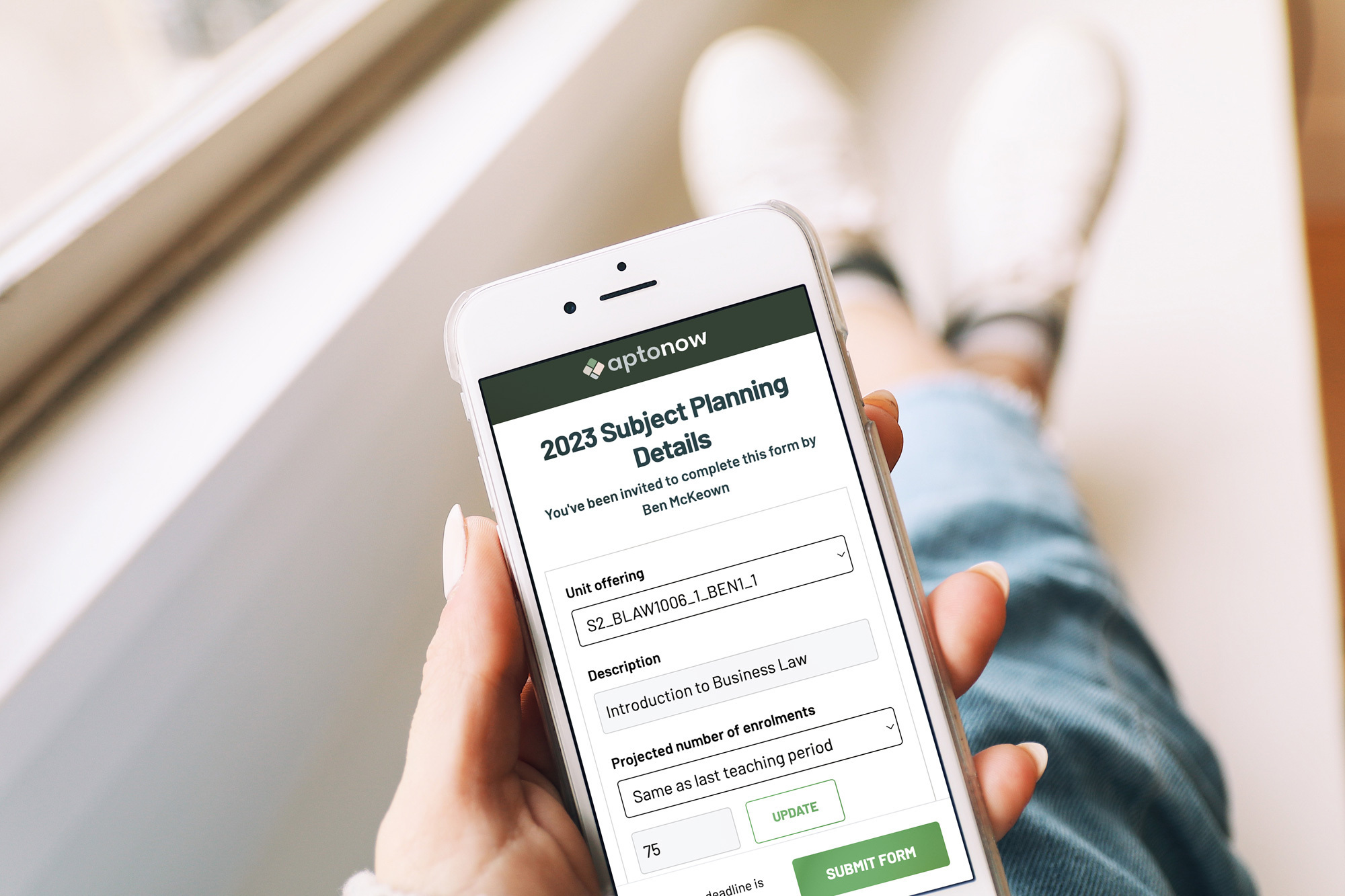 Blitzm delivered a terrific high-fidelity digital prototype, which really brought our idea to life. It enabled us to raise almost $1 million in seed capital.
Need a digital prototype?
We'd love to chat about making your idea a reality.