Has the business had a good year? Great year? Your annual report is a great platform to celebrate your success, and can be more than a generic, mandatory document. We've put together a guide for working side-by-side with your graphic designer to produce a beautiful annual report that speaks to your success. We'll also make sure you avoid the common pitfalls that can cause the job to snowball.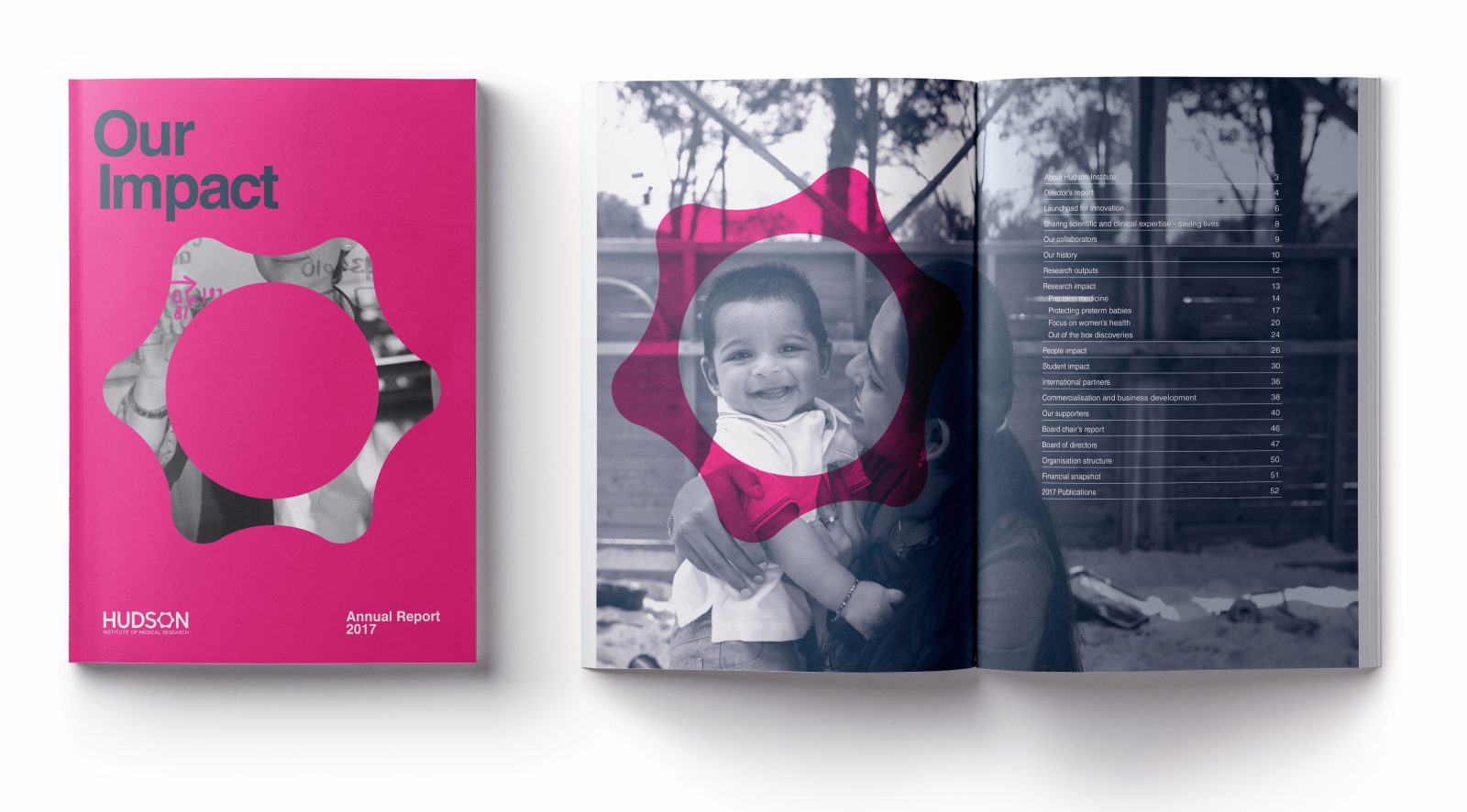 1. Collect
Keep a folder during the year of your business's success stories. This can be the basis of a lot of great content for the report, and gives concrete, real world examples of your achievements. Keep track of case studies, stories from staff, client testimonials and anything positive. Having a human element to the content helps create emotional resonance, which is often missing from dry, corporate annual reports.
2. Start writing early
Start writing the report at least three months before you need to send it out. Get a draft in front of the CEO (or whoever has final sign off) as soon as possible. All annual reports will go through many rounds of changes – that's just the nature of the beast. It's essential to allow enough time for the content and design to change as it makes its way through the multitude of staff and stakeholders. This will reduce mistakes that can happen in the last minute rush as the annual report gets sent off to be printed.
3. Contact your designer
The best time to engage a designer is when you start writing your content. It lets you start an early conversation about how everything will work, any themes that you want integrate with the content and any requirements the designer might have. Your designer will also need to book the job into their schedule to ensure that it is delivered on time.
The design process usually starts with cover and layout concepts, which can be done before the content has been written. These concepts should be signed off early by the CEO to ensure no major design changes are needed down the track.
Your designer will also work out a timeline for you, working backwards from your delivery deadline. Some print processes (such as special inks, perforations or diecuts) take a few more days.

4. Great photos
Professional photos that match your stories can make a huge difference. Once you have approved one of your designers concepts, they can help with a creative direction for the photography.
5. Highlight
When you have a first draft of your text it is a good time to go through and highlight any stand out data or special case studies. If someone is flicking through your report, what information should capture their attention?
Your designer will appreciate knowing the more important parts of the content, and they can use this knowledge to make the information more engaging. Infographics and callouts can be discussed once you have content with hierarchy.
It's also never too early to triple check! It's always good to get a fresh pair of eyes to have a look through, especially the figures!
6. Supplying content to your designer
When supplying files to your designer, supply clean, unformatted Word documents for the written content and Excel files for the data. This will save your designer time and you money (which can go towards that end of year party!).
Supply any images as large as you possibly can (printed documents need much larger images than website) as separate files and not pasted within a Word document. JPEGs, PNGs or TIFFs are great, and reference the filename of the image in your Word document. Ensure you have the rights to use the images.
If you have a selection of images to supply your designer for them to choose from (great!) then categorise them as best you can.
7. Ta da!
Now hand it all over to your designer and let the magic happen!
Of course there will be text changes; your designer will be expecting them too. The best way to supply changes back is:
Physically marked up (clearly!) on a print out with any long paragraphs supplied in a Word file or via email. It's always better if the designer is copying and pasting, not writing things out themselves…
An email clearly listing where the changes are, eg. Page 5, para 3, line 4.
A digitally marked-up PDF.
8. Go digital
If you want an annual report that has real wow factor and can't be thrown away, check out our online annual reports. The great thing about a online annual report is after the intial set-up cost, the design and content for the following years can be easily updated for the fraction of the cost of a large print run . They are environmentally friendly and have great features such as; collecting email addresses from interested readers, tracking reader stats, playable video and ability to share.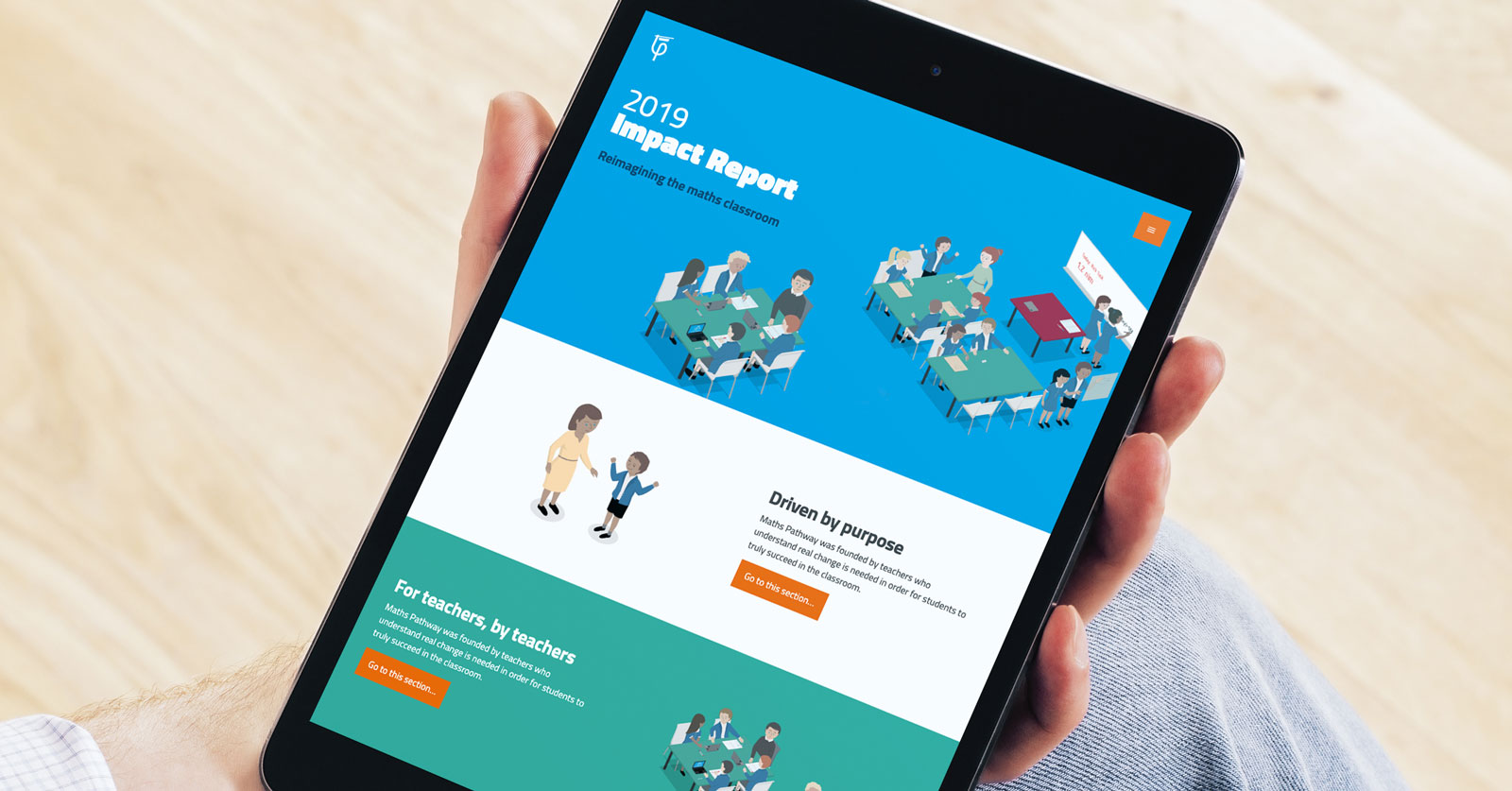 Too easy
With the right preparation and the vision of a good designer, an annual report can double as a powerful marketing tool to stakeholders and investors.
We love turning your business's year of hard work into beautiful, compelling documents that get noticed. If you would like to speak to us about your upcoming annual report or would like to turn your current one into an online annual report then please send us an email at [email protected].
Need an expert annual report designer?
We'd love to chat about how we can create a stunning annual report for your business
CASE STUDY | Hudson 2017 Annual Report
We designed a bold annual report for Hudson Institute of Medical Research that impressed stakeholders.